Why Belleair?
Great value offers
Belleair Price Promise
Many more reasons >>
What's included in my holiday?
Return flights
Checked-in baggage (unless otherwise stated)
Transfers (unless otherwise stated)
All duties and taxes (unless otherwise stated)
Belleair representatives (Malta & Italy holidays only)
FREE attraction entry (Malta holidays only)
Reduced child offers
ABTA & ATOL protection

Visitors to the Algarve enjoy a pick of pristine beaches and a lively culture of hospitality and adventure. Wide, sheltered golden sands stretch generously from the Spanish border to Cape St Vincent, the Land's End of Portugal where the cliff s plummet into the Atlantic Ocean.
The Algarve boasts more than 80 Blue Flag beaches including the stunning sands of Falésia, Praia da Rocha and Albufeira. It remains a fi rm fi xture on the holiday hotlist, infused with tales of intrepid explorers and brimming with exotic infl uences. Long ago, Portuguese ships returned from Asia with mouth-watering spices in their holds. From the chillies that marinate succulent piri-piri chicken to the cinnamon in freshly-baked buns, Portuguese food is a legacy of bygone sea voyages.
Albufeira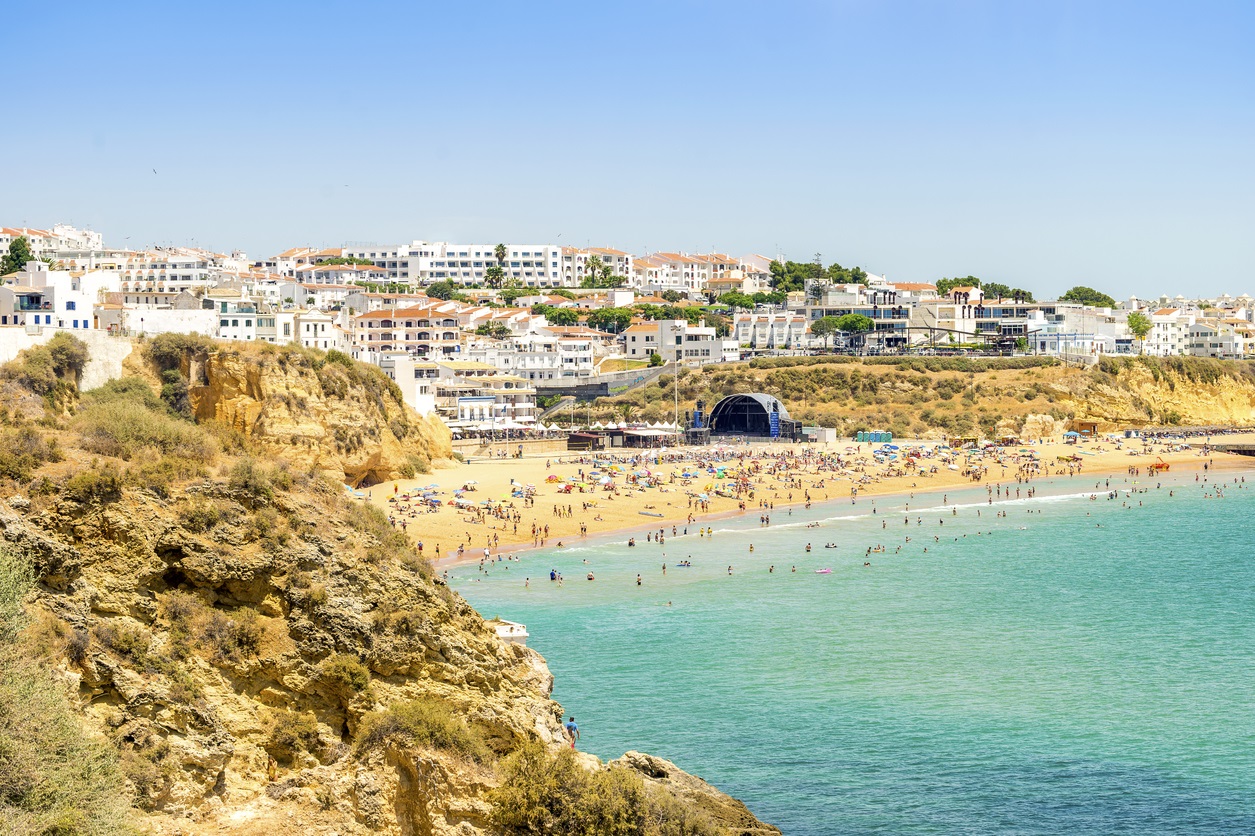 Perfect for sun-drenched holidays, Albufeira's three main beaches extend their welcome to visitors of all ages. Fishermans' Beach fl anks the Old Town, off ering clear blue, softly-lapping waves. A rock tunnel leads to the sands of Praia do Peneco, while Praia da Oura rests at the foot of The Strip. The pinup beach of the Algarve, Praia da Marinha, is a hop away from Albufeira. Considered to be one of the most beautiful bays in the world, it has emblematic blue waters and golden sands.
Approximately 45 minutes' drive from the airport
Alvor
Visitors who journey to the western reaches of the Algarve fi nd a lively harbour with fi sh restaurants and a vast beach dotted with cafés. Charming Alvor is an atmospheric destination with cobbled lanes and riverside bustle. Moorish Silves is nearby, where an annual history festival is held in August. Visitors can brandish replica swords and shields to celebrate local medieval heritage.
Approximately 55 minutes' drive from the airport.
Tavira
With Moorish heritage and a riverside setting, unhurried Tavira brims with history and charm. Picturesque cobbled thoroughfares and piazzas feature here alongside a collection of glorious beaches. A long, secluded sandbar helps set Tavira apart from neighbouring resorts in the Algarve. This natural haven is the ideal place to escape the crowds and fi nd kilometres of indulgent breathing space.
Approximately 35 minutes' drive from the airport.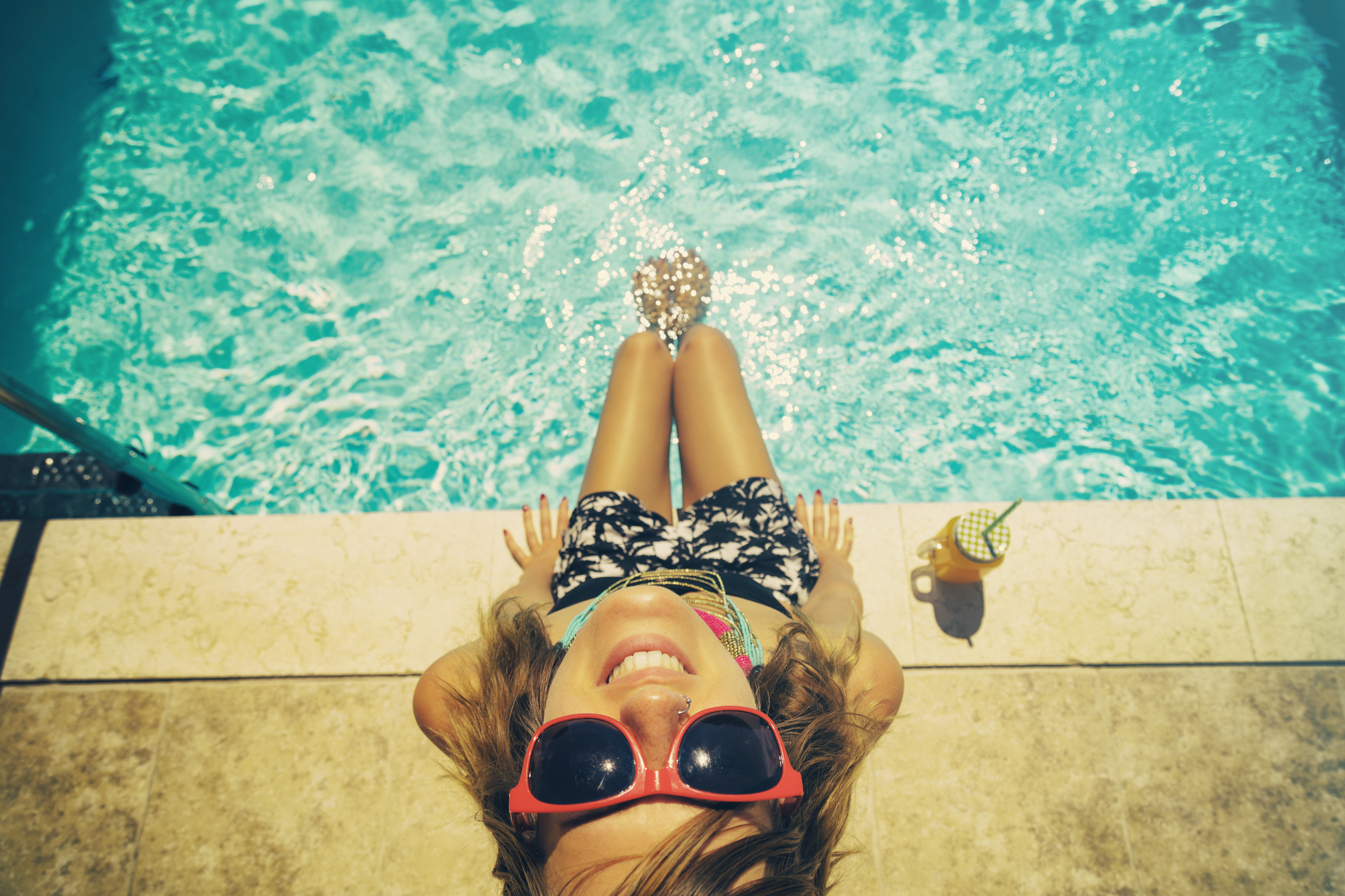 Olhao
The highlights of Olhao include quality fi sh restaurants and the breathtaking ilhas. Beachlovers converge on the sandy isles of Armona and Culatra, and untouched Ilha Deserta is the ultimate in barefoot escapism. Featuring seashells and parasols, this sand spit beach needs no manmade adornments. Just a short transfer from Faro, Olhao whisks holidaymakers away to a traditional Portuguese scene of buzzing old quarter streets and Moorish infl uences.
Approximately 50 minutes' drive from the airport.
Vilamoura
Much-loved for its sunshine, golfi ng and stylish marina, Vilamoura is a long-standing headline resort. From its sandy Atlantic coastline to its blush sea cliff s, this stylish beach destination has wide appeal. Challenges come courtesy of golf courses, sailing trips and deep-sea fi shing excursions from the marina, where the restaurants, clubs and bars huddle. The Roman ruins of Cerro da Vila will be a historical highlight for all ages.
Approximately 30 minutes' drive from the airport.
ESSENTIALS
Currency: Euro
Flying time: Approx. 4 hours fl ying from the UK
Time Zone: Winter GMT +1 hour Summer GMT +1 hour
Handy Tips: It is customary to leave a 10% tip in tourist areas.