Why Belleair?
Great value offers
Belleair Price Promise
Many more reasons >>
What's included in my holiday?
Return flights
Checked-in baggage (unless otherwise stated)
Transfers (unless otherwise stated)
All duties and taxes (unless otherwise stated)
Belleair representatives (Malta & Italy holidays only)
FREE attraction entry (Malta holidays only)
Reduced child offers
ABTA & ATOL protection

Stylish resort hotels jostle for attention on the sizzling Red Sea coastline, where private stretches of golden sand, smart marinas and gourmet restaurants abound. Warm Egyptian hospitality is also in endless supply, mingling with the sweet fragrance of shisha lounges and the melodic songs of local muezzins off ering their calls to prayer.
In this land of desert adventure, home of the mighty River Nile and the ancient Valley of the Kings, there also awaits underwater enchantment. Dips below the surface of Egypt's warm waters can spark an allconsuming passion for snorkeling and scuba diving. Close to shore, shy clown fi sh hide inside the feathery tendrils of lilac anemones and blue-spotted rays fl utter across the seabed, beloved by holidaymakers young and old.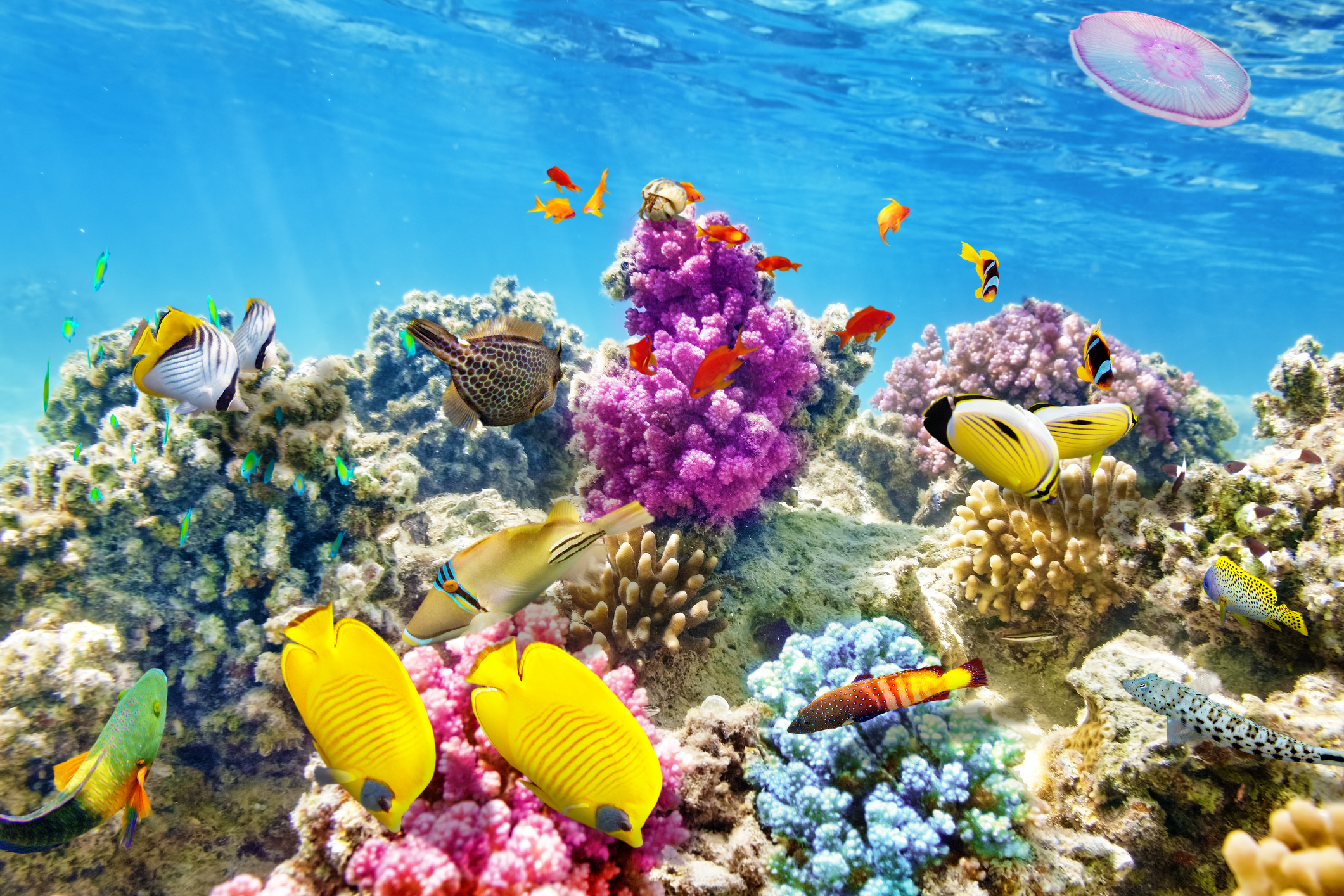 Hurghada
Vibrant, confi dent and sun-soaked Hurghada remains the most popular beach resort town on the Red Sea coastline. Scuba diving lessons and trips, or excursions to Luxor, with the ancient city of Thebes, are all easily arranged in this holiday-centric fi shing village turned global holiday hot spot. With its balmy climate of year-round sunshine topped by endless entertainment, Hurghada spills out along a 40 km-long stretch of coastline. Popular restaurants range from the Hard Rock Cafe Hurghada to more barefoot-style seafood grills beside the beach, while welcoming cafés and bars cluster in the marina.
Approximately 40 minutes' drive from the airport.
El Gouna
From its downtown restaurants to the cabanas of Mangroovy Beach, this relatively recent addition to the Red Sea scene appeals to jetsetters of all ages. Take a tuk tuk ride from the soft sand beach to the stylish boutiques and go paddle-boarding across El Gouna's characteristic clear, blue lagoons. Or take fl ight above the water with a kitesurfi ng lesson. Golfi ng enthusiasts can tee off at the manicured 18-hole golf course, while luxurious spa treatments off er a soothing balm to ease all tensions.
Approximately 40 minutes' drive from the airport.
Makadi Bay
Twenty minutes from the buzz of Hurghada, Makadi Bay is a secluded haven of stylish resort hotels, just perfect for relaxing holidays. It is appreciated as much for its swim-up bars and elegant dining, as for the boat trips that glide out to sea from the beach for snorkeling trips and beach hopping.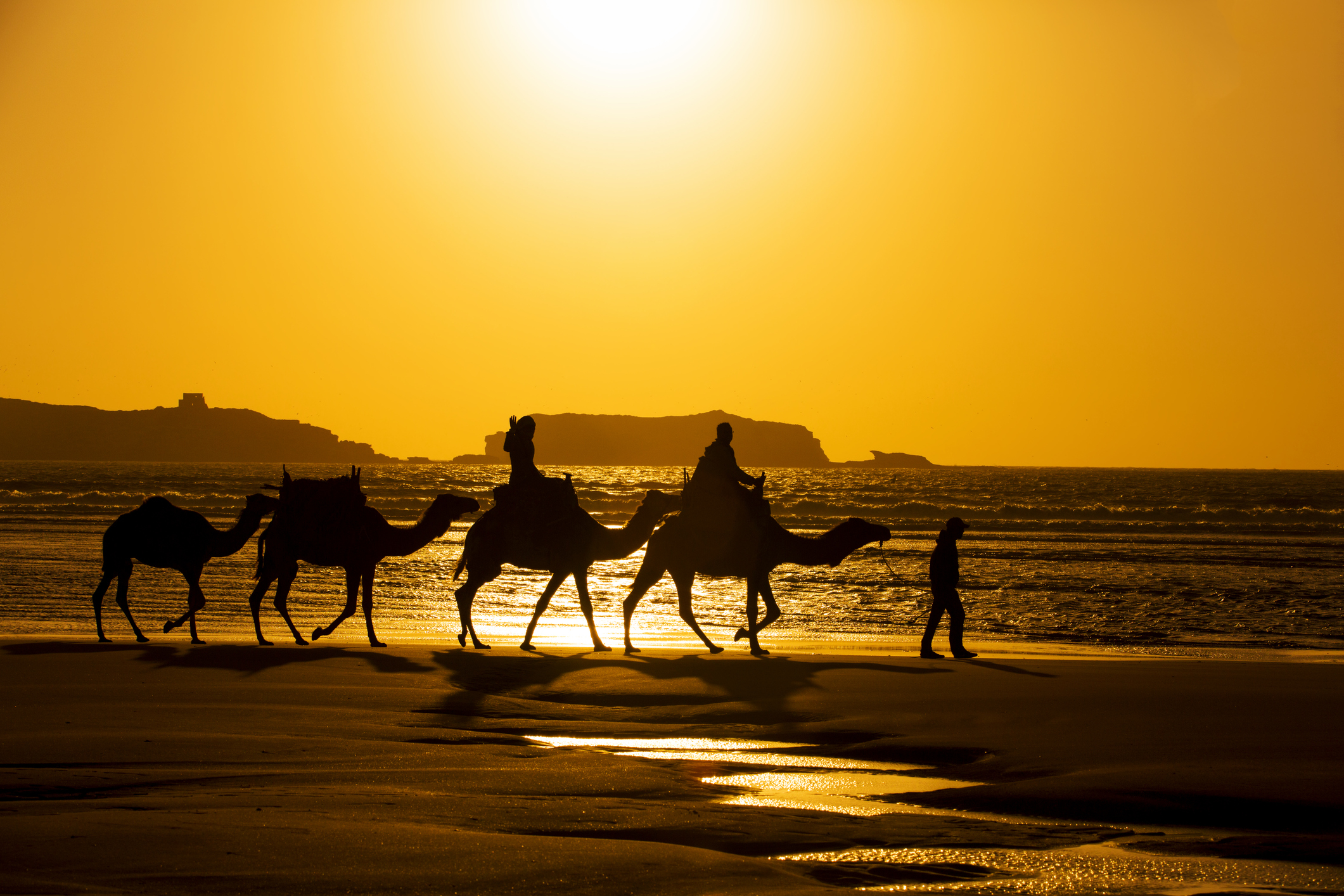 Approximately 40 minutes' drive from the airport.
ESSENTIALS
Currency: Egyptian Pound
Flying time: Approx. 5 hours from the UK
Time Zone: Winter GMT +1 hour Summer GMT +2 hours
Handy Tips: Don't expect anything to happen quickly; the pace of life is relaxed. Women should consider covering up in public places outside of the hotel.