Why Belleair?
Great value offers
Belleair Price Promise
Many more reasons >>
What's included in my holiday?
Return flights
Checked-in baggage (unless otherwise stated)
Transfers (unless otherwise stated)
All duties and taxes (unless otherwise stated)
Belleair representatives (Malta & Italy holidays only)
FREE attraction entry (Malta holidays only)
Reduced child offers
ABTA & ATOL protection

Greece is the realm of the gods and a fantasy destination fi lled with historical sights, bronzed bodies and 9,000 miles of picturesque coastline. Sunseekers have carried an Olympic-sized torch for the Greek Islands since holidays began. These epic destinations, in the birthplace of the Olympics and democracy, hold treasures for all to enjoy.
Wide beaches fill curvaceous bays buzzing with happy families, while niches of soft sand off er couples the seclusion they crave. Unbroken sunshine and brilliant blue seas create a spellbinding backdrop for mouth-watering local dishes served with legendary Mediterranean hospitality.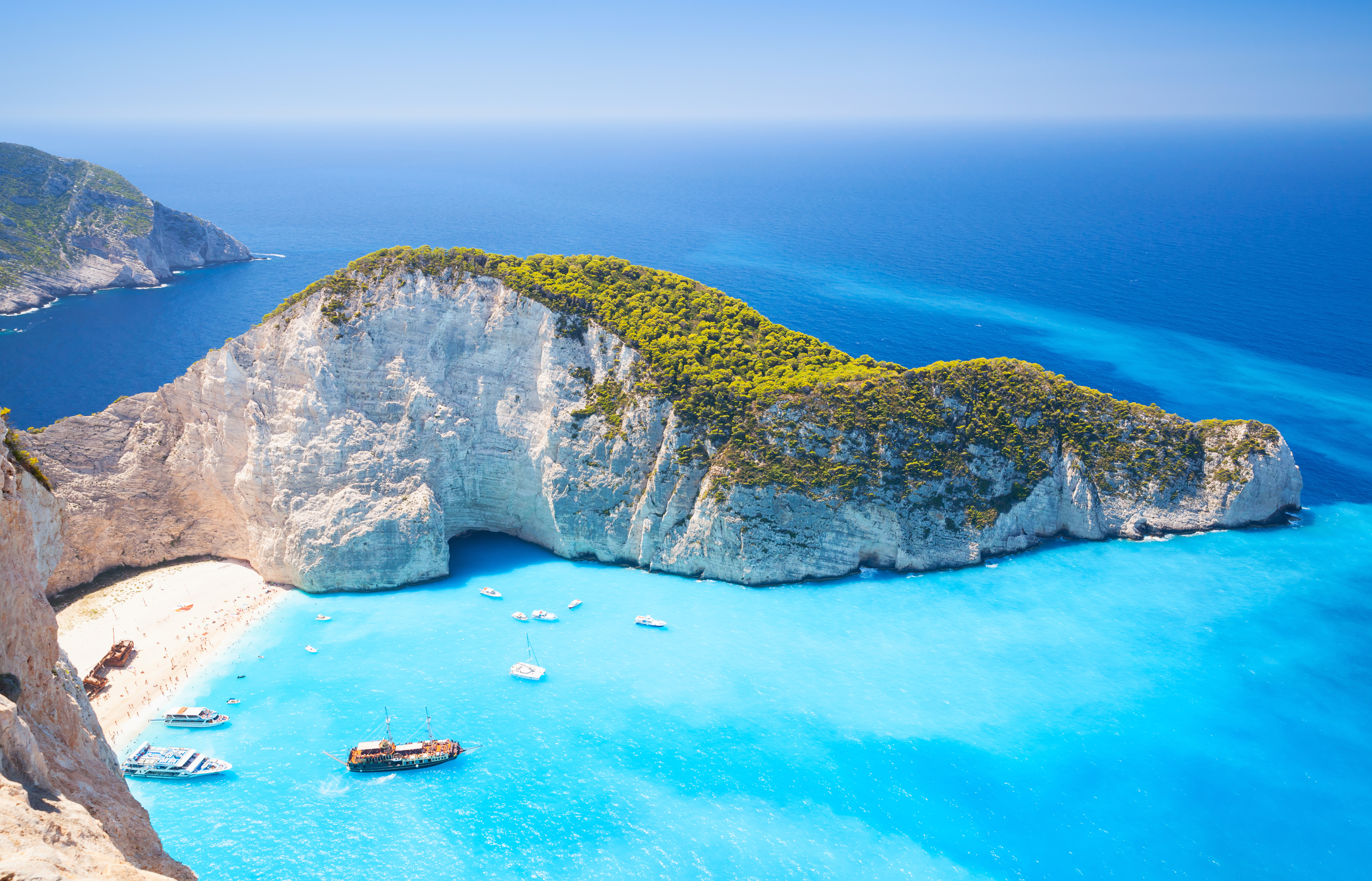 Zante
This lush island in the Ionian Sea is home to Smugglers Cove (Navagio Beach), surely the most famous beach in Greece with its dazzling white cliff s and dramatic shipwreck. Sailboats and cruisers circle sun-drenched shores which urge sunseekers of all ages to relax. Zakynthos Town, is the island's capital and cultural hub, while family-friendly Laganas and Kalamaki off er long, golden beaches.
Approximately 30-40 minutes' drive from the airport.
Rhodes
Star of the Dodecanese islands, Rhodes combines a rich, historical character with laid-back beach living beside a turquoise sea. Stroll the cobbles in Rhodes' medieval Old Town or glimpse ancient civilisation at a 4,000-year-old temple dedicated to Athena, high above Lindos Bay. Visitors seeking sandy beaches lapped by calm waters enjoy the island's east coast, while surf fans and kite surfers are drawn west.
Approximately 35 - 75 minutes' drive from the airport.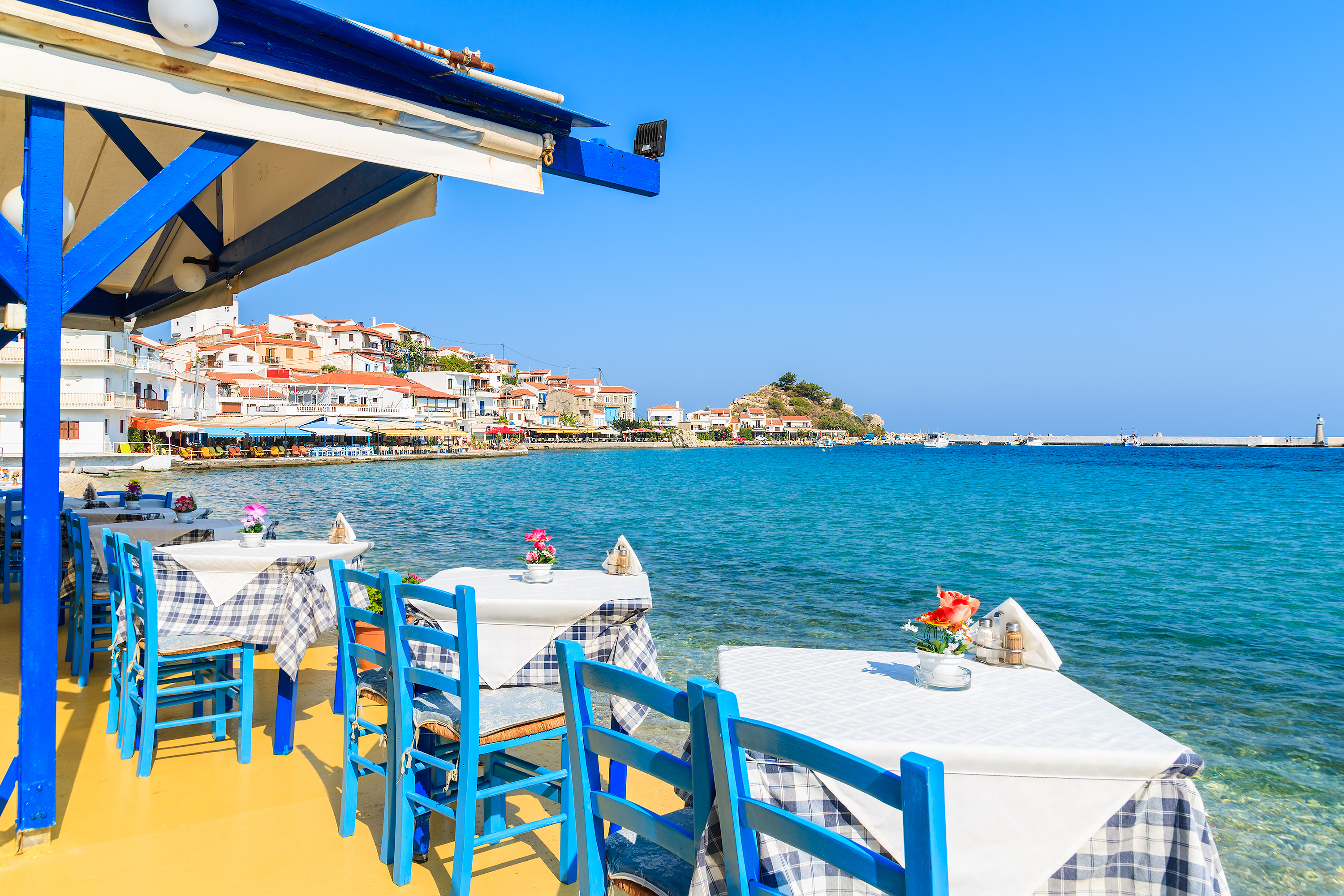 Crete
The largest of the Greek islands overfl ows with ancient history, natural beauty and delicious fl avours. Heritage leaps from the walls of the Minoan palace of Knossos and gastronomy thrives in the rural restaurants that hide away in Crete's peaceful hillside villages. Headline resorts include stylish Elounda, energetic Malia and atmospheric Rethymno.
Approximately 40 - 100minutes' drive from the airport.
Kos
Endless soft, sandy beaches characterise the friendly land of Kos which nestles in the Dodecanese islands. A gentle landscape with a network of scenic paths encourages cycling tours, while the bars and restaurants of Kos Town and Kardamena shout out to the party people. Island highlights include the glorious beaches and ruins of Kefalos.
Approximately 25 - 40 minutes' drive from the airport.
Corfu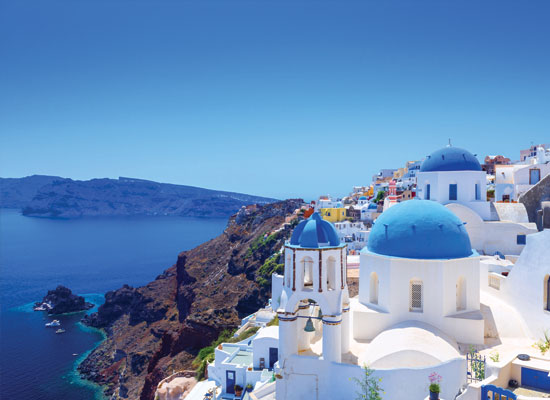 Lapped by the Adriatic Sea and characterised by Venetian, French and British colonial architecture, Corfu is the perfect choice for beach holidays with a dash of historical charm. Loved by families and couples alike, the island's coastline and sundrenched. Bays are a joy to explore from a sailboat. Head east for calm, still waters or escape west to Corfu's softest, sand beaches.
Approximately 45 - 120 minutes' drive from the airport.
ESSENTIALS
Currency: Euro
Flying time: Approx. 4 hours
Time Zone: Summer GMT +2 hours
Handy Tips: For an authentic Greek food experience, try Gyros or visit a traditional Greek Taverna