Why Belleair?
Great value offers
Belleair Price Promise
Many more reasons >>
What's included in my holiday?
Return flights
Checked-in baggage (unless otherwise stated)
Transfers (unless otherwise stated)
All duties and taxes (unless otherwise stated)
Belleair representatives (Malta & Italy holidays only)
FREE attraction entry (Malta holidays only)
Reduced child offers
ABTA & ATOL protection

For an exotic adventure on Europe's doorstep look no further than Morocco, a land boasting sandy beaches on two sun-kissed shorelines. Flanked by the Atlantic Ocean and the Mediterranean Sea and featuring the snow-capped Atlas Mountains and the Sahara Desert, Morocco will never be short on adventure.
There are fragrant souks to explore, intricate geometric patterns to study and sugary mint tea to sip, as you soak up Morocco's vivid sights and sounds. The Medina, the medieval core of Marrakech, off ers such opportunities. It is an exotic realm of street performers, snake charmers and fi ery sunsets.
Agadir
Perfect for beaches, golf and shopping at the souk, Agadir is Morocco's foremost holiday resort. Characteristics of Agadir's beach life range's from a seafront promenade, or corniche, strung with eateries to the Marina's mall featuring international high-street labels. A healthy surf scene is also evident in this laid-back resort. There are surf lessons at the beach for beginners and seasonal gatherings for pros at points including Devil's Rock and Imsouane Bay. A wide crescent of sandy beach stretches for miles and rightfully draws the most attention from holidaymakers. Shopping at the local souk, meanwhile, is a fun endeavour and an opportunity to sharpen your haggling skills. Golfi ng skills also come to the fore in Agadir thanks to a choice of quality courses.
Approximately 60 minutes' drive from the airport.
Marrakech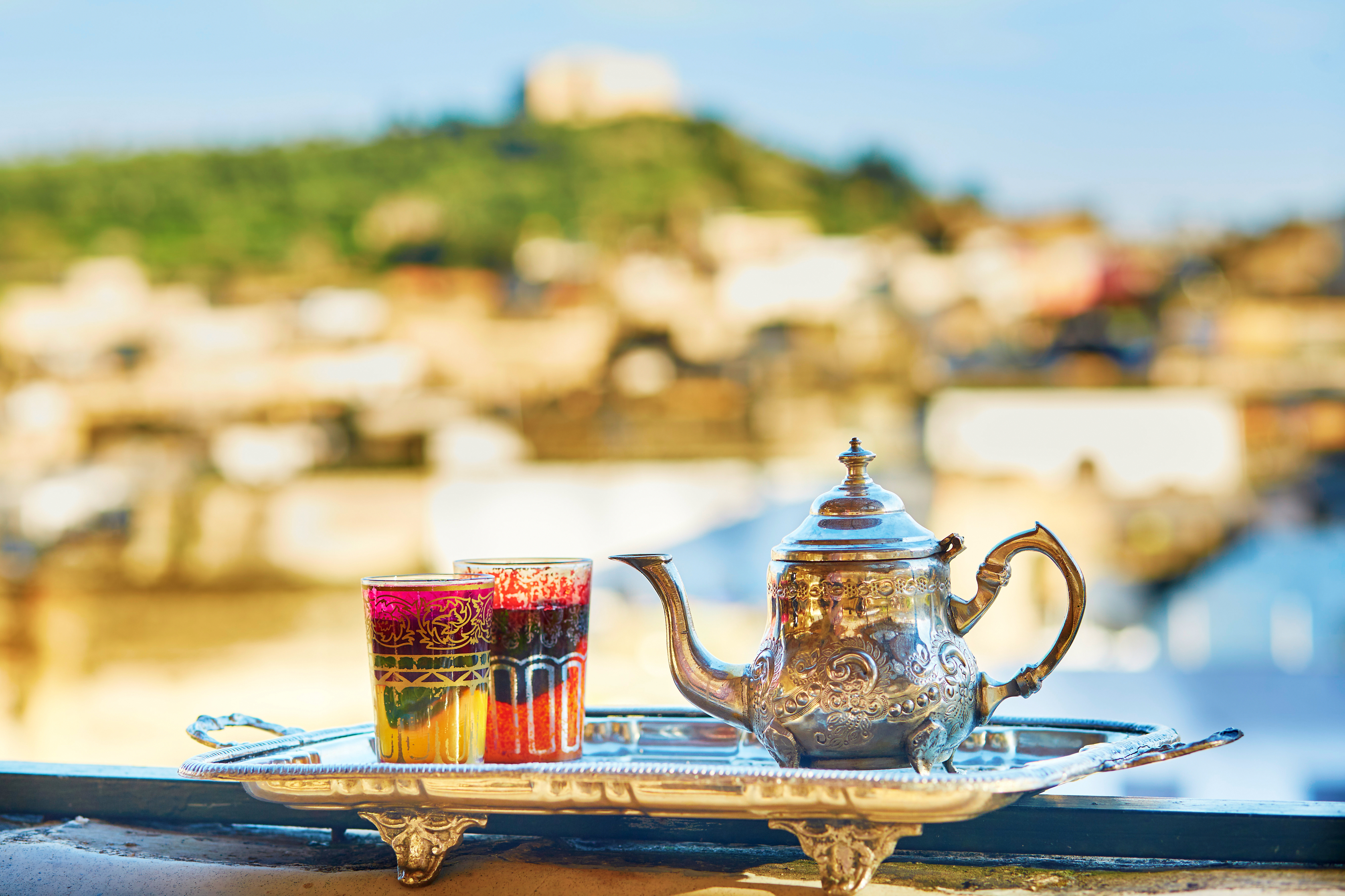 Located close to the foothills of the Atlas Mountains and alive with rich, sensual experiences, Marrakech is a destination to behold. Poetically called 'the Daughter of the Desert', this red city is a hive of narrow alleys, souks and artisans' workshops. Browsing the lanes for lanterns, oils, spices and furnishings is an absolute must. The Medina of Marrakech sucks you into its medieval heart and spills you out into the city's main square, Djemaa el-Fna. This ageless centrepiece is an exotic melee where stallholders, tourists and entertainers mingle on into the evening. Nearby neighbourhoods off er peaceful, residential comforts and a revitalising way of life. Bab Doukkala, for example, off ers bathhouses, cafés and produce markets, while upmarket Mouassine is a haven of boutique hotels, roof terraces and secret gardens. Memorable features of the city include Koutoubia Mosque, with its landmark Moorish minaret, Dar Si Said's vivid tilework and the cut and thrust of the crowds.
Approximately 65 minutes' drive from the airport.
ESSENTIALS
Currency: Dirham
Flying time: Approx. 3 hours from the UK
Time Zone: Winter GMT +0 hour Summer GMT +1 hour
Handy Tips: Morocco is a devoutly Muslim country, so it's respectful to dress conservatively outside of private beach resorts.