Why Belleair?
Great value offers
Belleair Price Promise
Many more reasons >>
What's included in my holiday?
Return flights
Checked-in baggage (unless otherwise stated)
Transfers (unless otherwise stated)
All duties and taxes (unless otherwise stated)
Reduced child offers
ABTA & ATOL protection

Turkey is a sprawling nation of imposing beauty with landscapes ranging from the mountains of the Mediterranean Coast to the sweeping shores of the Turquoise Coast. A welcoming land of plenty, it spoils visitors with a choice of superb resorts all by sun-baked beaches, accomplished hospitality and exhilarating watersports.
Forever a feast for the senses, Turkey eases away tensions at its tranquil hammams where eucalyptus-infused steam envelopes warm, marble massage tables. Awash with ancient and natural wonders, it also tempts visitors with sweet, honey-drenched baklava at its buzzing bazaars.
Marmaris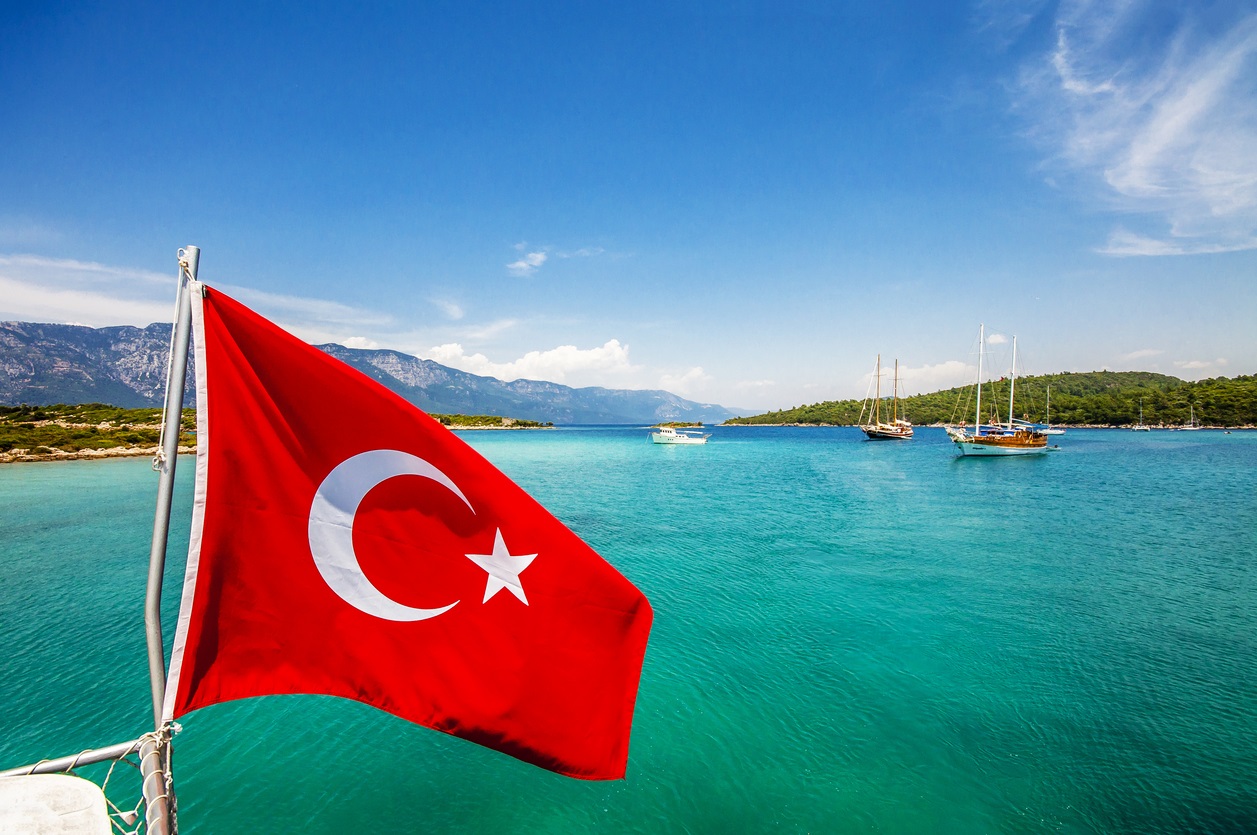 A sparkling gem on the Turquoise Coast, Marmaris seduces visitors with its distinctive attractions and lively nightlife. Its features include a castle, marina, markets and a long, sunny beach. Sun loungers rest along the sweeping pebble beach gazing out towards the Greek island of Rhodes, just a catamaran-trip away. Excursions to ancient Ephesus are also readily available in Marmaris, unlocking the secrets of what was once the Aegean's busiest Roman harbour town.
Approximately 100 minutes' drive from the airport.
Ölüdeniz
Clear blue skies meld into a jade blue lagoon with a white sand beach in Ölüdeniz, a beach escape with iconic status. Picturesque and popular, this Turquoise Coast idyll has cultivated a clutch of beach-front fi sh restaurants and has an established sunset scene. Paragliders steal the attention of the beach-going crowd, while walkers can take their fi rst steps on the fabled Lycian Way trail which starts nearby.
Approximately 100 minutes' drive from the airport.
Beldibi
Nestling on Turkey's dramatic Mediterranean Coast is charming Beldibi. This small, walkable village dotted with local Turkish restaurants and bars is the perfect place to unwind before soaking up the sunshine or exploring this mountainous setting. History, walking tracks and cooling pools are all within easy reach. Local sights include Göynük Canyon and the prehistoric Beldibi Caves.
Approximately 90 minutes' drive from the airport.
Kemer
Home to a chic marina popular with the Mediterranean yachting set, Kemer grows increasingly impressive year after year. Visitors enjoy spending time kicking back in local cafés, touring the boutiques and partying into the night. Pine forests and a pebble beach create a calming backdrop for the resort's hotel accommodation, while the sandy marina-side beach off ers a slice of pure paradise. Boat tours leave the marina bound for ancient settlements, such as Phaselis.
Approximately 95 minutes' drive from the airport.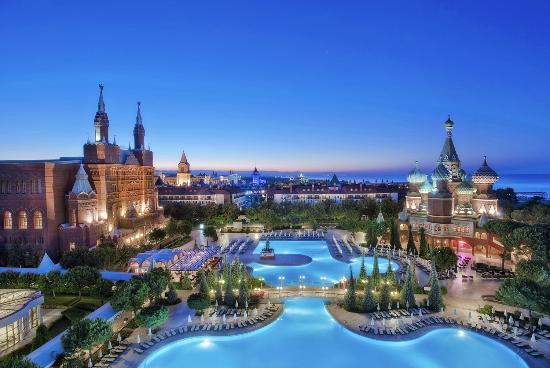 Lara Beach
Golden sands and a focus on fun indulgences characterise the popular resort of Lara Beach. Extravagant and luxurious hotels have gathered together here, east of Antalya, creating a playground that is frequently dubbed the 'Las Vegas of Turkey'. The WOW Kremlin Palace hotel is a famous Lara Beach landmark.
Approximately 35 minutes' drive from the airport.
ESSENTIALS
Currency: Turkish Lira
Flying time: Approx. 4 hours from the UK
Time Zone: Winter GMT +2 hours Summer GMT +3 hours
Handy Tips: Don't be afraid to haggle at the Turkish markets, this is a normal practice. But always remain courteous.